So I finally did it. After following Kayla Itsines on social media for years, I finally decided to commit to trying her Bikini Body Guide 12 week challenge (BBG). BBG is a circuit training program with 3 resistance workouts per week - Legs and Cardio, Arms and Abs, and Full Body, as well as 3 days of low intensity steady state cardio (LISS), and 1 day of stretching. During week 1, I jotted down my thoughts and feelings after each resistance workout and want to share them with you here.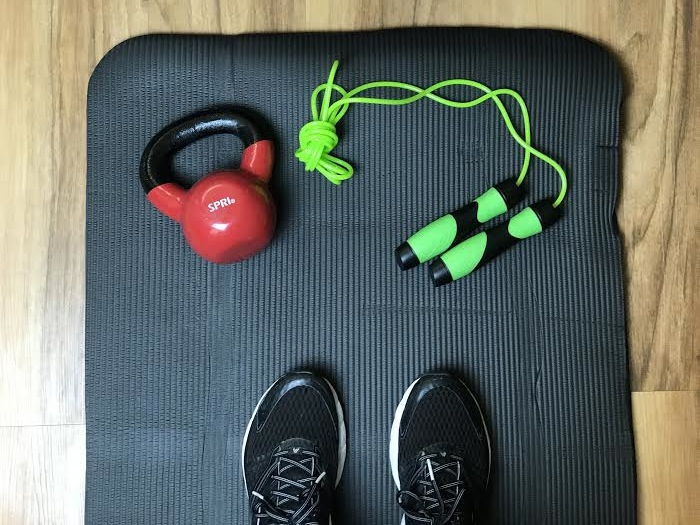 Legs and Cardio
One word to describe this workout- killer. Haven't completed a workout this difficult in a while. My legs were shaking already during the second circuit out of four. I thought about quitting quite a few times, but pushed through, even if I was moving a a snail's pace by the last circuit. I finished this workout by 8am and my body continued to need more calories than usual for the rest of the day. Looking forward to getting my booty kicked again during Week 2 Legs and Cardio.
Arms and Abs
I really pushed myself during this workout. I would say it was easier for than the Legs and Cardio workout, but it was definitely still challenging. In fact, I almost threw up while working out for the first time ever. I loved how tight and strong my core felt immediately after and during the days following this workout. I really feel like I am going to see results with this program. #KillingIt
Full Body
I did it! Since completing Arms and Abs I wasn't sure if I was going to be able to do the third resistance workout this week. The soreness of my quads, abs, and triceps, made it difficult for me to imagine another BBG workout for the week. But to my surprise, Saturday I felt great and absolutely killed week 1 Full Body.
With one week of BBG under my belt I feel pretty accomplished. I actually really like how challenging the circuits are and how I am being pushed to try new exercises that I would not otherwise work into my routine. I'm looking forward to continuing this journey and seeing how I can grow and improve over time.